---
Nick and Vito became Bros at 4 years old
---
---
At 30, they quit their jobs to travel the world
---
---

---
Our mission is to inspire others to step outside their comfort zones and grow through our TRAVEL STORIES, LESSONS, &

tips
---
The Bros are experts in Bucket List Backpacking on a Budget.
---
Do you think your travel goals and dreams are out of reach?
---
---
We will save you cash, help you EARN money, and keep your spending in check while crushing your bucket list
---
---
HAVE QUESTIONS ABOUT HOW TO DO IT?
---
---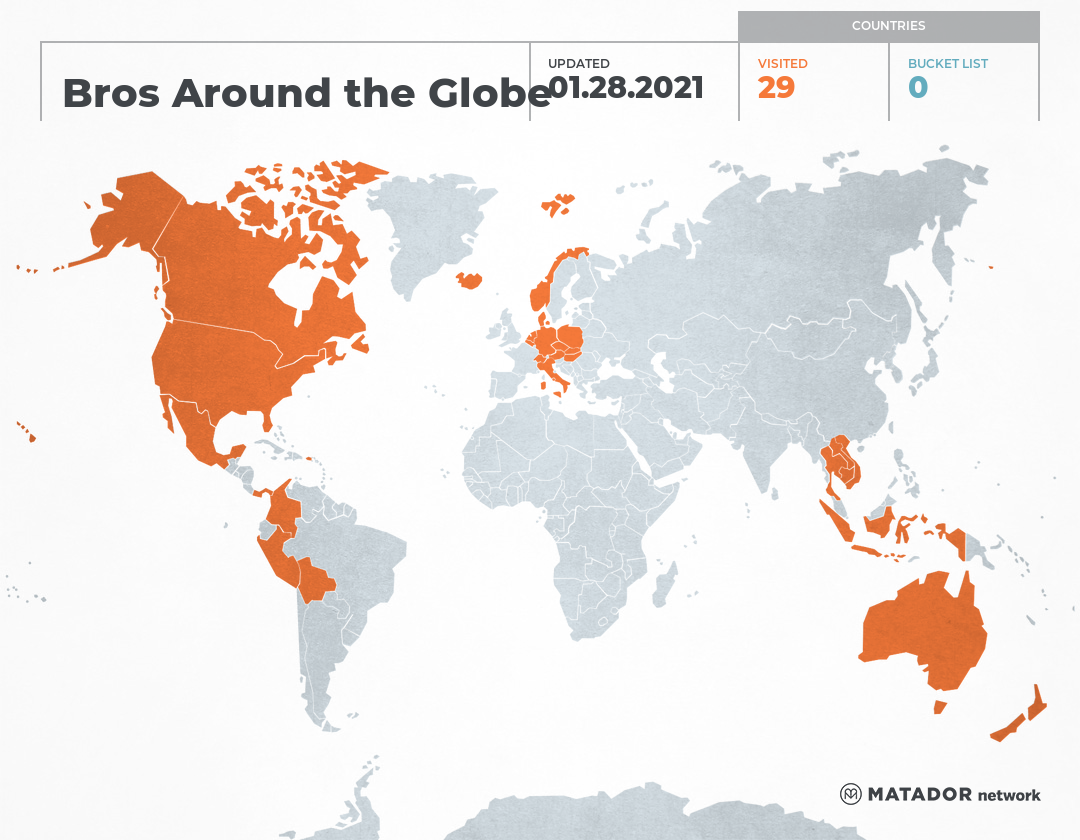 Bros Around the Globe has been to: Austria, Australia, Belgium, Bolivia, Canada, Switzerland, Colombia, Czech Republic, Germany, Denmark, Hungary, Indonesia, Iceland, Italy, Cambodia, Laos, Netherlands, Norway, New Zealand, Panama, Peru, Poland, Puerto Rico, Slovakia, Thailand, United States, Vatican, Vietnam.
Get your own travel map from Matador Network.
---