---
We met when we were 4 years old and have been best bros ever since.
---
After turning 30 years old we began planning to quit our jobs to travel the world.  In August 2017, our journey began and led us through 23 different countries and countless memories and experiences.   We returned to the U.S. in September of 2018, however our whole idea of home has been redefined.  The world is a wonderful, huge place.  And we will always be thinking of the next adventure.
---
---
Are you looking to make a change?
Is the 9-5 grind getting stale?
Want to travel the world, but don't have the money?
---
We are here to show that YOU CAN travel the world for less than it costs to live at home.
We can help you find ways to save and make money, and keep your spending in check while crossing off items on your bucket list.
---
Have questions about how to do it? Hit us up!
---
---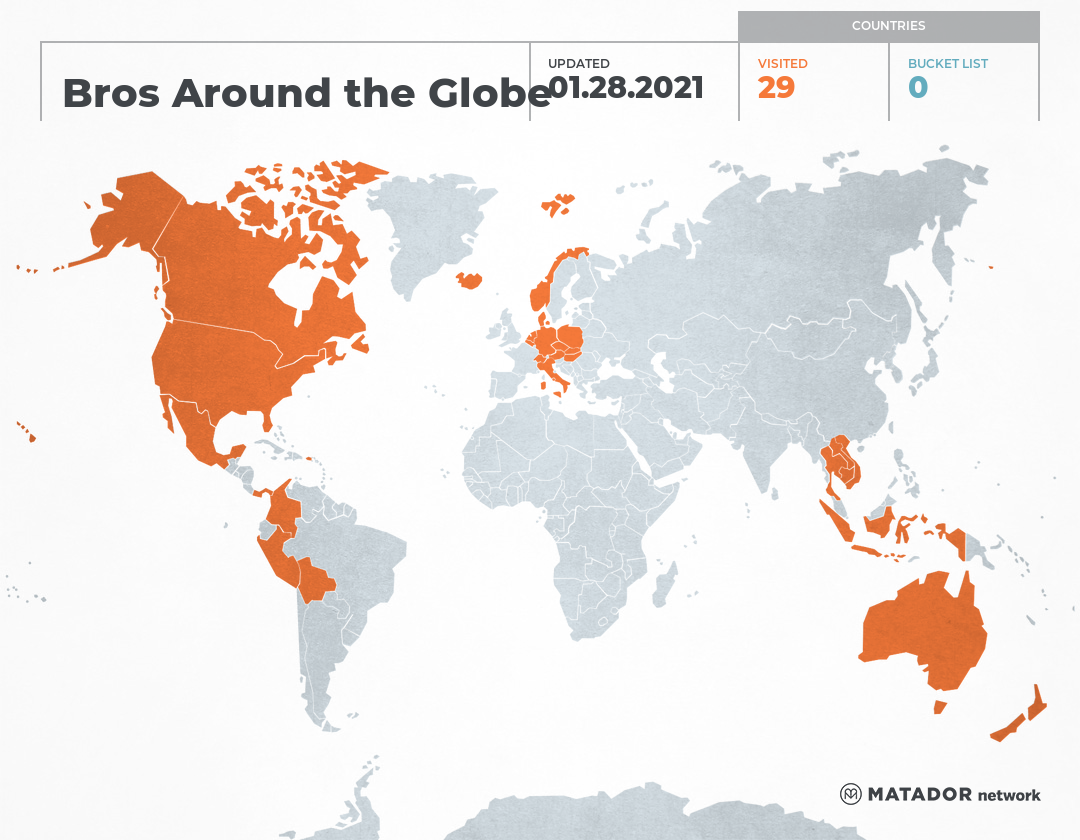 Bros Around the Globe has been to: Austria, Australia, Belgium, Bolivia, Canada, Switzerland, Colombia, Czech Republic, Germany, Denmark, Hungary, Indonesia, Iceland, Italy, Cambodia, Laos, Netherlands, Norway, New Zealand, Panama, Peru, Poland, Puerto Rico, Slovakia, Thailand, United States, Vatican, Vietnam.
Get your own travel map from Matador Network.
---